We all strive to be the best, and business owners know better then anyone that to be the best they have to excel in every accept. One great idea can't hang with no lack of experience, start up cash, or business sense. Success isn't reliant on what one person can accomplish on their own, but how they use the tools, resources, and life experiences around them. That being said there are so many elements to digital marketing and so many ways to use it within a business. Here is a little survey you can take to see where you fall in the line with your Digital Marketing knowledge.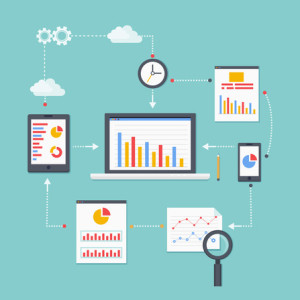 For each of the topics below, give yourself a score from zero to three. Point values indicate the following:
Zero (0): "I've never done this before."
One (1): "I've done this, but I have only a cursory knowledge."
Two (2): "I am at least average at this skill."
Three (3) "I am an expert at this."
Part I: Online Marketing Channels
SEM
AdWords

 and Bing
Google Display Network
Product Listing Ads
Social Advertising
Facebook Advertising
Twitter Advertising
LinkedIn Advertising (Premium or Self-Serve)
Display Advertising
Programmatic Display Advertising
Dynamic Retargeting
Web-Based Retargeting
First-Party Data Retargeting (LiveRamp, WCA)
Other Online Channels
Mobile Networks and In-App Networks
Email Marketing
Affiliate Marketing
Comparison Shopping Engines
Contextual Networks (examples: Adknowledge, InfoLinks, 

Admarketplace

)
International Advertising
YouTube or Video Advertising
Content and SEO
SEO
Earned Social Media
Owned Social Media
Native Advertising
Part II: Online Marketing Skills
Landing Page Optimization
User Experience Testing/Focus Groups
App or Web Development
Media Mix Modeling
B2C
B2B
E-commerce
Lead Gen
Branding
Web Analytics
Mobile Analytics (e.g. SDKs and in-app behavior)
Attribution
Part III: Online Marketing Technology
Tag Management
DMPs
Facebook PMDs
SEM Campaign Management Software
SEO Analytics
DSPs
Social Listening Tools
ESPs
Phone Tracking Software
Business Intelligence
Marketing Automation
CRM
---
Okay, now tally up your points and see where you're at! The maximum score would be 135 points.  Here's a gage of what your score could mean:
Less than 20 points: You are an online marketing neophyte. Your talent and knowledge has given your business or idea a great start. Now, it's time to see how digital marketing can bring in some serious results.
20 to 40 points: You are an online marketing beginner. You've been exposed to the world of online marketing, but you need to become more well-rounded for your company to succeed and compete with the competition.
40 to 60 points: You are an online marketing professional. Your company is benefitting from your broad-based expertise. Are you ready to take it to the next level?
60 to 80 points: You are an online marketing expert. You see the forest through the trees and fuse tactics and strategy to not only drive results today, but plan for the future. Where do you want to go in the future?
80 to 100 points: You are an online marketing ninja! Congratulations, you have somehow developed expertise in many, many areas of online marketing. Do you see the results of your hard work?
More than 100 points: You are the online marketing guru.  You are online marketing, and online marketing is you.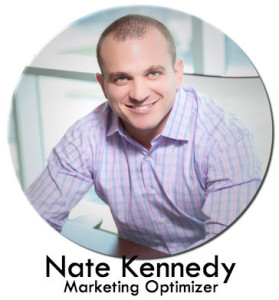 So, any room for improvement? Hopefully this survey was eye opening and can help you to break down the digital world really seeing where you have room to increase in knowledge. Remember, we are always here to help. We work with our clients on a one-on-one basis. Each business starts at a different level, we are here to help you get to the next one!
Contact us if you would like help with your digital marketing efforts! Click Here
---
Reference: marketingland.com/online-marketing-guru-take-quiz-find-88335